RECIPES
Truffle Oil Pasta and Mushrooms
Ingredients
1 lb angel hair pasta
8 oz baby bella mushrooms chopped
3 Tbsp truffle oil
3 garlic cloves
3 Tbsp minced fresh cilantro
Salt
Fresh cracked black pepper
Fresh grated Parmesan cheese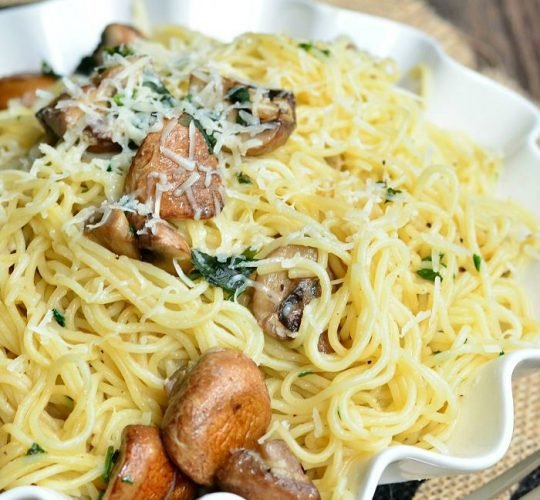 Instructions
Cook pasta according to the package, strain and set aside.
Preheat a cooking pan over medium heat. Add about a tablespoon of truffle oil and mushrooms. Saute mushrooms until almost cooked.
Press garlic and add it to the pan. Saute until fragrant.
Add pasta and stir well.
Add remaining truffle oil, cilantro, salt and pepper. Saute well.
When serving, grate fresh Parmesan cheese on top.